New Year Invitation eCards
We have added a new card in two versions called "Black Tie" and "Cocktail Dress" to our site for the upcoming New Year's celebration as well as any festive occasion. The card has a real vintage feel to it including a nice big band music piece. We made two versions of the card so that it would be suitable for both women and men to send. If you are planning an upcoming bash for the holidays or New Year, this card would make a nice way to send the invitation.
Black Tie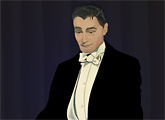 Cocktail Dress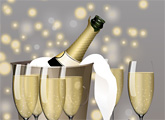 We are still working on one more New Year card and will let you know as soon as we add it to the site.