We recently added a new card for Easter and Spring called "Hyacinths & Snow Drops", the little messengers of spring, Easter and the hope that spring has always symbolized to me - all served up in a rather unusual fashion in this card.
Hyacinths & Snow Drops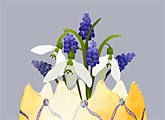 Or pick from some of the other cards we offer on the site for Easter and Spring, including the very popular card "Enchanted" featuring hand painted tulips or "Gift's of Spring" which has also been a huge hit so far!
Enchanted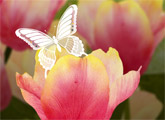 Gift of Spring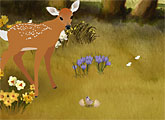 Here are a few more choices of cards or you can follow this
link
to go directly to our Easter/Spring selection of cards on the site.
Easter Delivery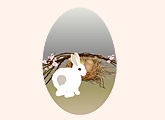 Origami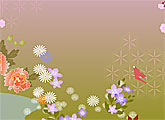 Best wishes for a Happy Easter!