Our newest card, "Gone Sailing", created with Father's Day in mind, is a rich journey illustrated in watercolor for the sailing enthusiast as well as anyone who enjoys summer, the big open seas, or just relaxing on a beach with a cold drink. It can be used for many other occasions, such as birthdays, summer greetings, anniversaries, well you get the point - almost anything.
Gone Sailing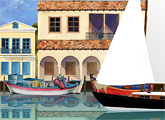 We have a number of other suitable cards for Father's Day, here are just a few to get you started: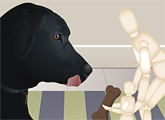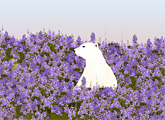 As I write this I am myself about to take off for a short journey, to the mountains instead of the sea, to photograph a very different kind of body of water - a high altitude meteor lake. I hope to get back to writing about it in my blog as soon as I get back to celebrate Father's Day at the Tu household. In the meantime, I hope you have a wonderful Father's Day however you decide to celebrate those great men in your life.
Happy Father's Day!
Frederikke