In the coming weeks we will be rolling out the new cards for the holidays and without revealing too much, I can say that they are the result of months of hard work and planning. With a variety of cards we hope you will find a few that are just perfect for sending your holiday cheer. The next card to be released will be for Hanukkah, a last minute inspiration after many requests by members.
In addition we are happy to announce that another holiday card has been added to the site called "Gingerbread House" - a sweet tale of how Mr. & Mrs. Gingerbread first met.
Gingerbread House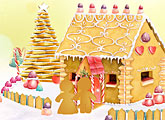 Last week we also announced that we had added a card for Saint Nicholas Day on December 6th. You can send or schedule any of these cards right now so you don't forget. The Saint Nicholas card is also well suited as a general Season's Greeting with a little bit of interesting trivia at the end about how Saint Nicholas and Santa Claus are related.
Saint Nicholas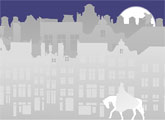 Have a Great Week!