Shopping for greeting cards can be a frustrating experience. How many times have you found yourself in a store, standing in front of a huge display with a list in hand of all the people to whom you want to send cards? During Thanksgiving and other busy times of the year, the experience can become even more trying, as you bob and weave among the shoppers in the crowd, trying to read all of the cards and select just the right one.
Now imagine yourself relaxing in front of your computer, choosing and sending holiday greetings from the comfort of your home. Sending Ojolie ecards allows you to do just that.
Thanksgiving is a time when many people slow down to reflect on all the things that they appreciate. Sending a Thanksgiving ecard is the perfect way to express your gratitude and love for the important people in your life.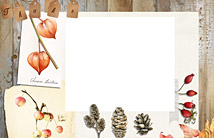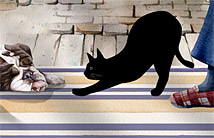 Perhaps you just want to send a simple "thinking of you" note, in the spirit of your favorite season. Choose one of our hand-painted watercolor images as the theme for your Thanksgiving greeting card for everyone on your list. You could also create personalized invitations for your Thanksgiving feast. Our unique ecards will help set the "mood" for any occasion.
If you send greeting cards throughout the year, an Ojolie membership is an economical and convenient option. Purchase a one-year membership for just $12, or two years for $18. Members can select cards from our growing collection of original artwork, and many cards have accompanying music and the option of including a personalized message.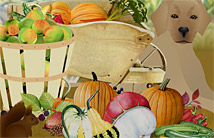 Thanksgiving is the ideal time to reach out to loved ones, sharing with them your love of the season with an original Ojolie ecard.